L'Energia Elettrica
L'Energia Elettrica (ISSN 00137308) is a peer-reviewed journal of related scientific research, technology development, engineering, and the studies in energy policy and management.

The journal, which AEIT has published continuously since 1925, is a bimonthly magazine and has a high visibility being indexed by Scopus.

The journal L'Energia Elettrica is in Italian language, but exceptionally it can host also articles in English language.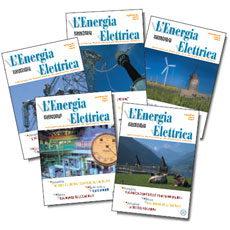 The journal L'Energia Elettrica has a supplement in English language published as "Open Access Journal".